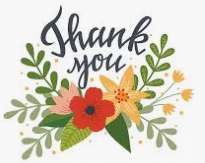 Thank You and Happy Holidays!
This will be our last newsletter before the Christmas holidays (if you are reading this in the newsletter rather than on the website!).  This term has been rather different for our pupils and staff alike.  The children have shown immense resilience and a commendable ability to adapt to change and throughout everything they have remained the happy, fun loving school community that we are so proud of.
We would also like to thank parents for adhering to social distancing guidelines, the wearing of face masks and for following new protocols for drop-off and pick up.  Together we have ensured that our school community is as safe as we can possibly make it.
All the staff at Kings Caple would like to wish our pupils, their parents and extended families a very well deserved break over the festive period.
Take care and we looking forward to welcoming you all back to school on Wednesday 6th January 2021 for the new Spring Term.