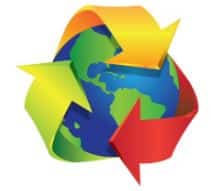 Recycling in the Community – Environmental Awareness In School
As many of you are already aware the school is actively recycling a wide range of items including batteries, books, foil, crisp packets and bottle tops.  We have widened the recycling opportunity to the wider Kings Caple village community and residents have been bringing us a variety of these items which we are passing on to worthwhile charitable causes through the Hereford Community Recycling group.
On Monday 15th July the Hereford Community Recycling team will visit Kings Caple Primary Academy with a wire replica of a Hereford Bull… his name is 'William'. William is helping with the recycling message. Each child will sign a bottle top and place it inside William to raise awareness of recycling and plastics.
The children will also take part in a variety of environmental projects around school and the village of Kings Caple during next week.  Activities will include a litter pick in the village, gardening and learning about the use of plastics and the problems associated with plastics in our environment and the oceans.  It is planned that each child will take home a bag at the end of term and place a variety of recyclable items in it over the summer which the school will sort and pass on to charitable causes in the autumn term.