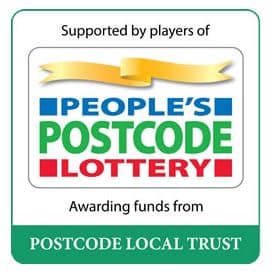 Press Release – Kings Caple Primary awarded a Local School Nature Grant
Kings Caple Primary Academy is delighted to announce that we have been awarded a Local School Nature Grant, thanks to players of the People's Postcode Lottery. Our pupil's will be benefiting from a wooden wildlife gardening pack, a storm kettle and books relating to outdoor learning and play which will all be used to improve outdoor learning and our interaction with the wider community.  In addition staff will receive training to help children learn outdoors. Pupils played an important role in applying for the grant and selected equipment that would benefit their peers. The School Council said… "we believe the vegetable seeds are going to help us achieve our aim of creating a gardening club. We can raise money for our school by selling the produce to parents and the community….The books can help our playground be more enjoyable and can help with our outdoor learning which we love to do. The kettle could fund coffee mornings for the community and make tea for a survival class! A bird feeder could be shared so everyone could have a go at feeding birds and helping nature. We also think we could create a survey for the community about the birds and what we observe".
The project is run by Learning through Landscapes and funded by Postcode Lottery Trust, which receives funding from players of People's Postcode Lottery.
Learning Through Landscapes is the charity that awarded the grant. The People's Postcode Lottery is the organisation which raises the money and the Postcode Local Trust is the trust who give away money on behalf of Postcode Lottery.